Welcome to Ronald's Rentals

Foxtown, Little Abaco, Bahamas


~~~~~~~~~~~~~~~~~~~~~~~~~~~~~~~~~~~~~~~~~~~~~~~~~~~~~~~~~~~~~~~~~~~~

KILLER BONEFISHING!!!!! In the Northern Abacos.
Introducing complete packages for fishermen and bonefishermen at Ronald's Rentals this season. You will be situated in one of the rooms at
Millie's Guest House
, with dining at
The Valley Restaurant
, and included is one of our flats boats for some of the best bonefishing in the Abacos! All you need to bring is your gear. We can also hook you up with a local guide for an introduction to the area at your request. All inclusive package prices start at just $185 per day for food, lodging and boat. Packages are also available for our 25' Mako rental for deep sea fishing on the ocean side. Please
click here
or go to page bottom for details.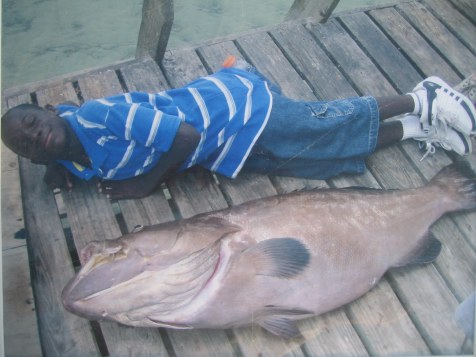 Ronald's Rentals is operated by Ronald and Judy Russell in Foxtown, Little Abaco, Bahamas. Foxtown, in the northern Abacos and pictured below, is a friendly little fishing village and is serviced by the international airport near Treasure Cay, Abaco, which is about 40
statute
miles to the ESE. We can be contacted by phone at M&M Grocery 242-365-2046, and we generally stand by on VHF radio channel 16 to accomodate vessels that are in the area.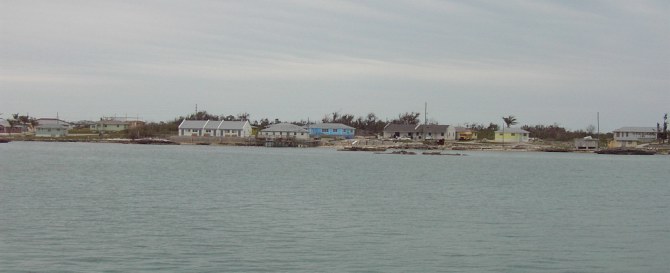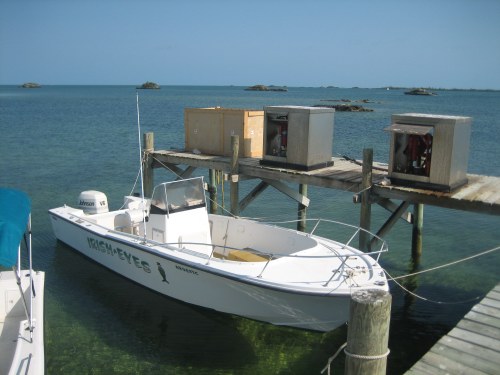 We rent outboard power boats at
Ronald's Rentals
, and dispense both gas and diesel from our fuel dock at
Foxtown Shell
. Pictured is our 25' Mako.
We also fill propane bottles on site. We operate The
Valley restaurant
,
Millie's Guest House
and the fairly well stocked
M&M Grocery
with the help of Judy's folks, Merlin, and Millie McIntosh who sometimes bakes delicious fresh bread for the store.
Some of the least pressured fishing in the Abacos can be found in the area. Grouper, snapper and hogfish are caught over thousands of beautiful reefs. Offshore fishing is spectacular. If you prefer we can arrange to have a local guide accompany you on your fishing expedition for a day or two. This is a good option to get oriented, if your experience with operating outboard boats, especially in this area, is somewhat limited.
For bonefishing on the south side of little abaco try our 16' Capri.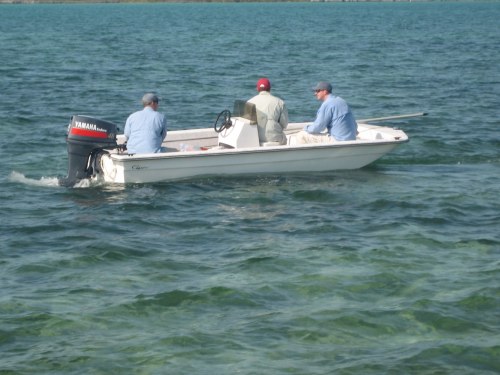 The fuel dock is pictured below where the rental boat can be picked up.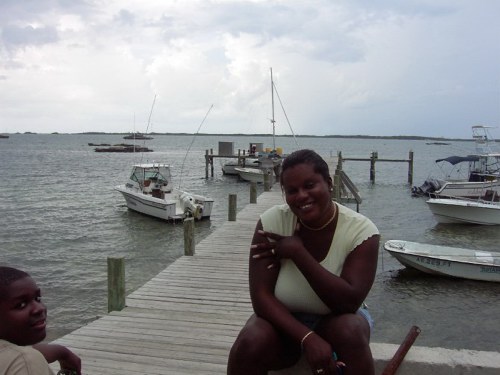 You might find one of our delightful employees like Lawanda (above) answering the
phone when you contact M&M Grocery at 242-365-2046 or on VHF channel 16
Our motel, restaurant, grocery, and gas station were completely wiped out by Hurricane Floyd in 1999 and we have since replaced them, the motel and grocery now of solid masonry construction.
Some of the Abaco's most renowned snorkeling may be found at and near
Moraine Cay
.

FISHERMAN PACKAGE AT RONALD'S RENTALS:
$199 per day package includes:
16' Capri. Guest pays for all gas consumed.
Streetside motel room in Millie's Guest House.
Breakfast, box lunch for taking on the boat, and dinner.
Waterfront room $10 additional per day.
25' Mako for frontside ocean fishing $80 additional per day.
Lobster dinner in season $10 additional.
Bonefishing guides are available locally, but expect to pay around $300 per day for one.